If you thought that grabbing a welder and putting on a helmet would make you a pro in welding, think again. Welding being a highly paid job, it does need formal education from the best welding schools in the US. It is estimated that by 2028, over 488,000 jobs will be available for skilled welders! It can be a great source of income for you if you take the profession through a formal education! 
However, not all training institutes deliver proper education and training. You have to be very skeptical when selecting the school you want to go to. That's why we are listing some of the most renowned welding schools in the US so that you can cut short your effort and start learning in no time. 
What Are The Prerequisites? 
Basically, you don't need a chunk of certificates to get admitted to a welding school. All you need to do is just attend a technical college or school side by side with your high school. Again, if you are determined that you are going to be a welder, you can straight away start with your welding learning without going through high school. 
What Skills are Necessary To Become A Welder?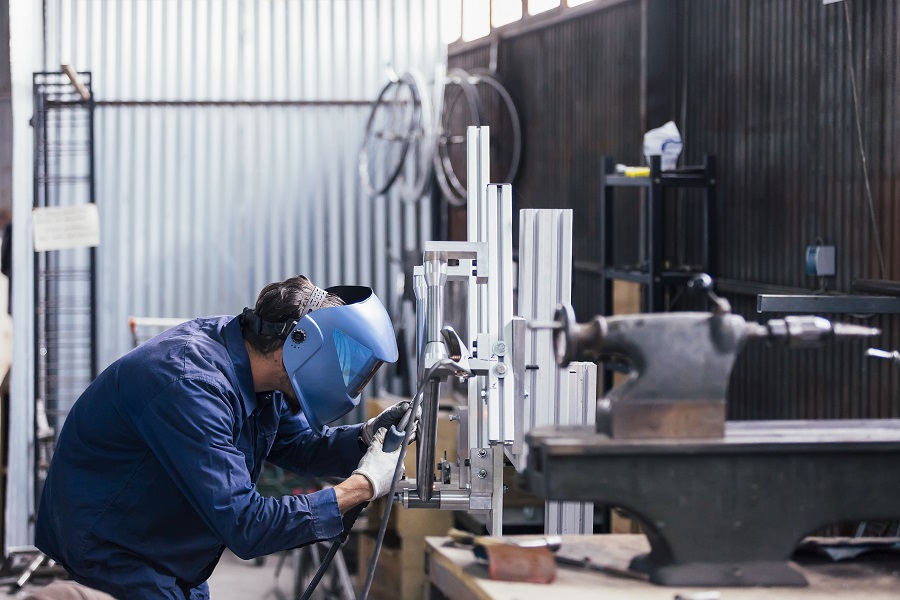 The most important skill is to concentrate on what you do. Plus, you need to have a problem-solving mind to tackle different problems at a time. In addition, your eyesight should be good, as well. 
What Can I Learn At A Welding School?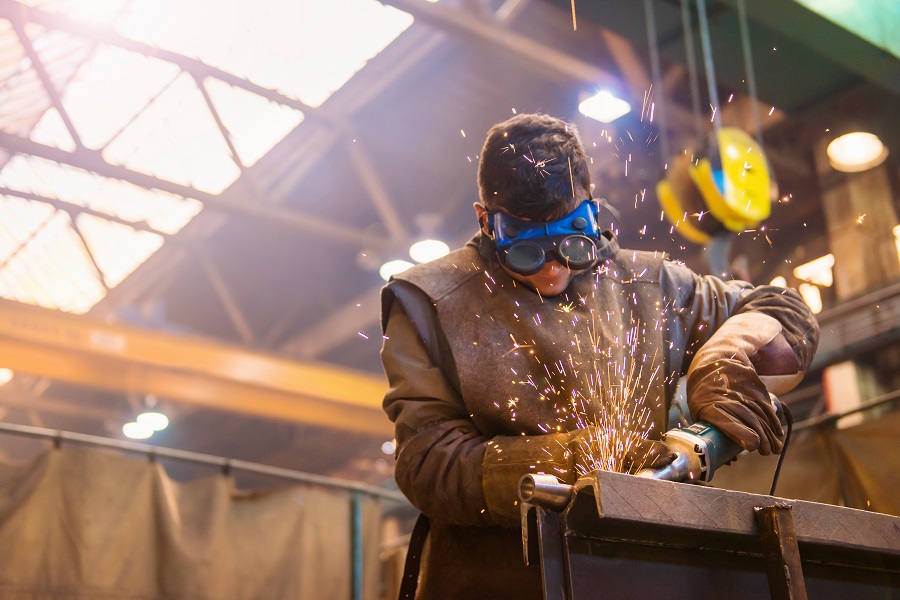 Welding schools will provide you an on-hand experience of welding. If you don't have any job right now, it's hard to practice on different projects. Having connected to a welding course, you get the chance to explore and work on different types of welding. 
Again, welding schools will let you choose the type of welding you want to specialize in. For example, you can choose to become a pipe welder, an underwater welder, or a general welding specialist. So, when you select a niche for you, you can learn the in-depth knowledge of that sector through the formal education of the welding school.
Apart from that, the best thing you get is the practical experience that you are seeking. A school will have multiple sessions of practical welding class that you can practice on. This way, you can get the ground-level knowledge and skill to become a well-paid and well-skilled welder. 
Further, a welding school also provides theoretical education on welding, as well. This is very crucial. You have to understand the science you are working with. Without formal theoretical knowledge, you won't be able to relate the practical applications in different projects. That's why having theory-based knowledge is also a valuable addition to your knowledge through a formal course. 
Top 15 Welding Schools In the USA 
In the US, there are countless welding schools all over the states. You can at least find more than one in your state, for sure. However, not all welding schools provide quality education and training. That's why we have made a list of 15 best welding schools that offer optimum training to improve your skill as a welder. So, here we go!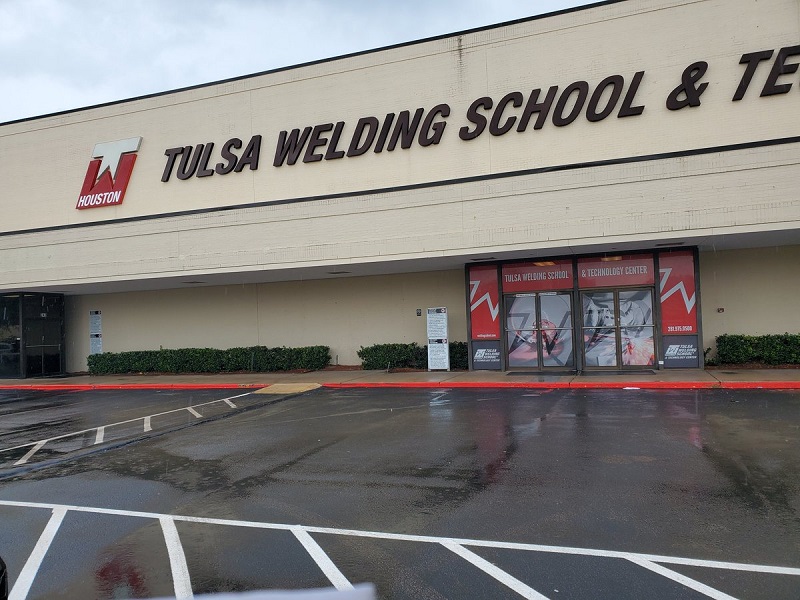 Tulsa Welding School is one of the leading welding schools in the United States. It offers different welding courses. The master welding course can cost you more than $40,000, and it lasts for 30 weeks of academic classes. Apart from the master course, the school does offer other short-term and cheaper courses, as well. 
Place: Jacksonville, FL
Official Website: https://www.weldingschool.com/get-started/distance-jax/ 
Contact: (855)-237-7678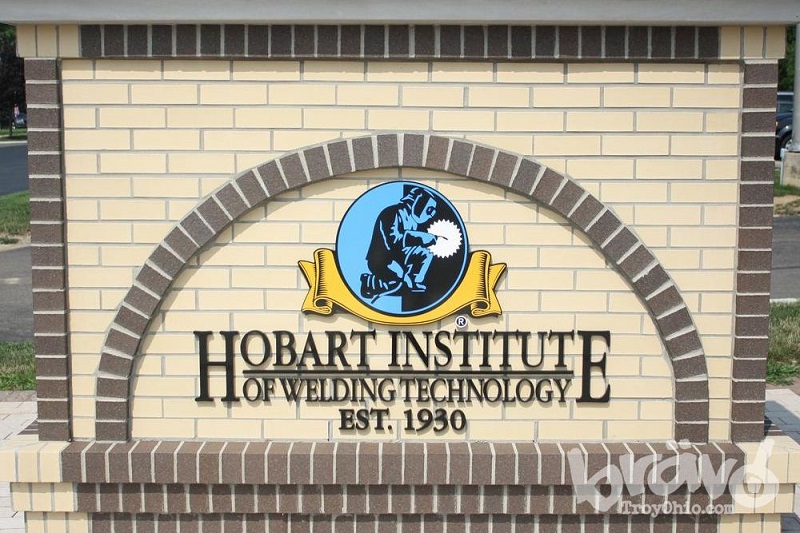 From basic to specialized courses – Hobart Institute of Welding Technology offers different courses for welding. Basic courses may cost $900 with a duration of 2 weeks. Again, specialized training can cost around $1600 with the same duration of 2 weeks. The institute offers flexibility for your study as you can choose the class you like and make payment against the class you take. It's a very good place to get started with. 
Place: Troy, OH
Official Website: https://www.welding.org/
Contact: 1-800-332-9448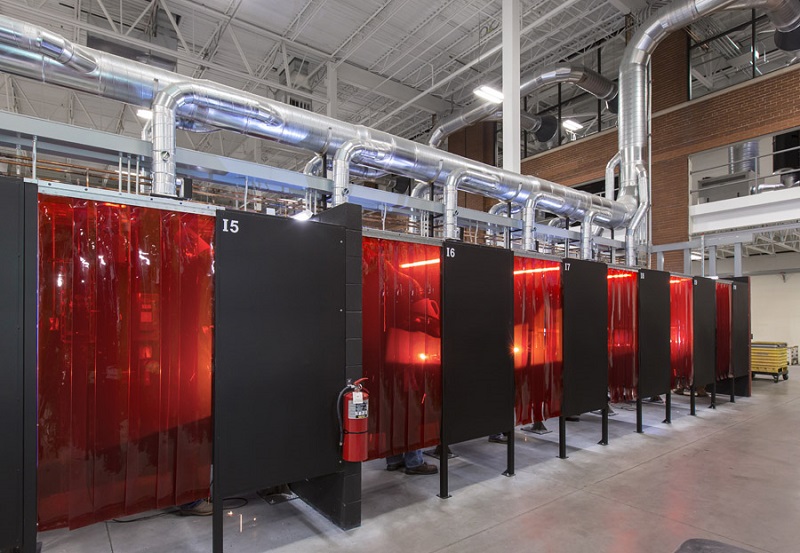 Lincoln Electric Welding School decided to go through a different route to train people unlike most institutions. Instead of choosing a regular college-style method, the institute trains groups and individuals via different training programs. This is why the length and the price of the course can vary depending on these factors.
Although there's a website set up for Lincoln Electric Welding School, it won't be of any good help. You will need to leave them your contacts, and someone from their end will contact you.
Place: Cleveland, OH
Official Website: https://education.lincolnelectric.com/programs/welding-training-for-industry/
Contact: 1 (888) 610-9206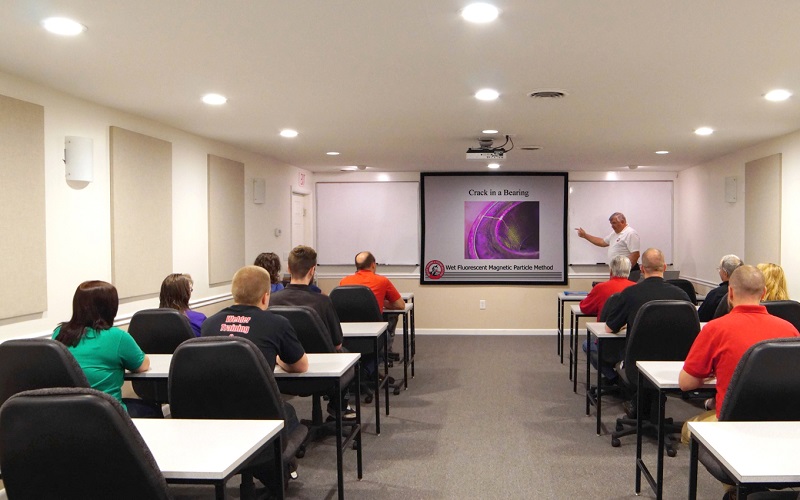 WTTI is a well-known welding school in the US. It follows a traditional college-style method to deliver the training. To be specific, you need to go through hundreds of credit hours to complete the courses. Depending on the credit hours, you can adopt short-term or long-term courses. Again, the price will also depend on the credit hours.
If you are way past the basics, the institute also offers specialization training that may last around 60 hours.
Place: Allentown, PA
Official Website: https://wtti.edu/
Contact: 610-437-9720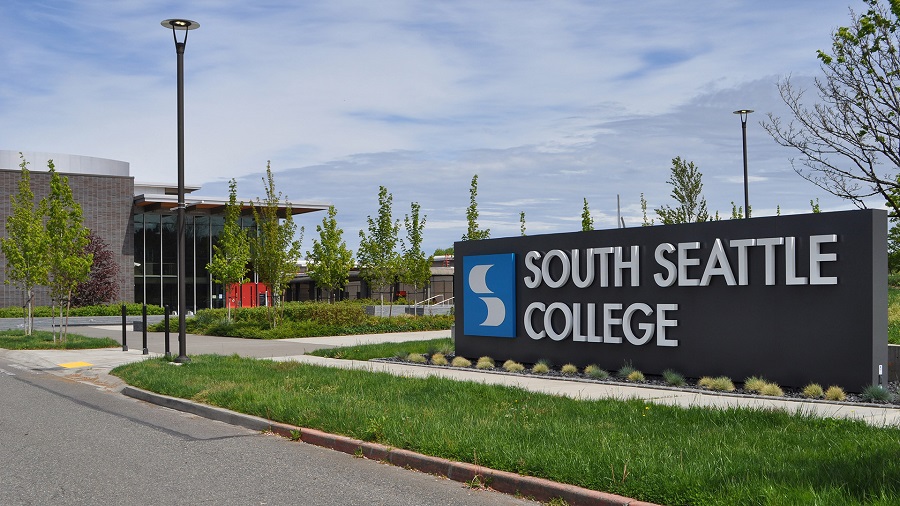 Based in Seattle, the SSC has a wide range of degrees to offer relating to welding. However, SSC specializes in Maritime welding, as they have partnered with Vigor Industrial Shipyards. So, you can get a great deal of training in this sector, especially if you plan to become a maritime welder.
Place: Seattle, WA
Official Website: https://www.southseattle.edu/programs/proftech/welding/
Contact: 206-934-5300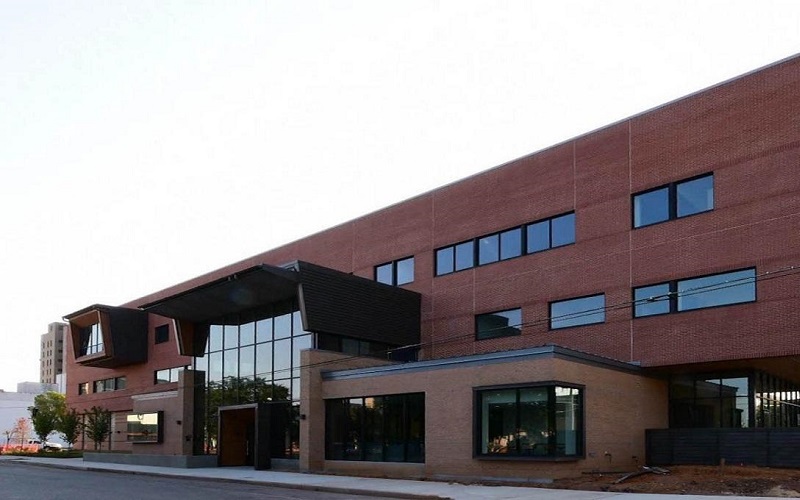 As CLTCC is a technical college, the courses offered by them are a bit cheaper and relatively faster. However, as you can tell, short courses often lack detailed knowledge. So, it's evident that you won't get in-depth training.
That being said, CLTCC offers you a 4-semester, 60-hour course. Each semester has a 15-hour slot per course. And the price is around $2400. The best part is, you can also attend the courses while you are doing a job, as the courses are really flexible.
Place: Alexandria, LA
Official Website: http://www.cltcc.edu/
Contact: 1-800-278-9855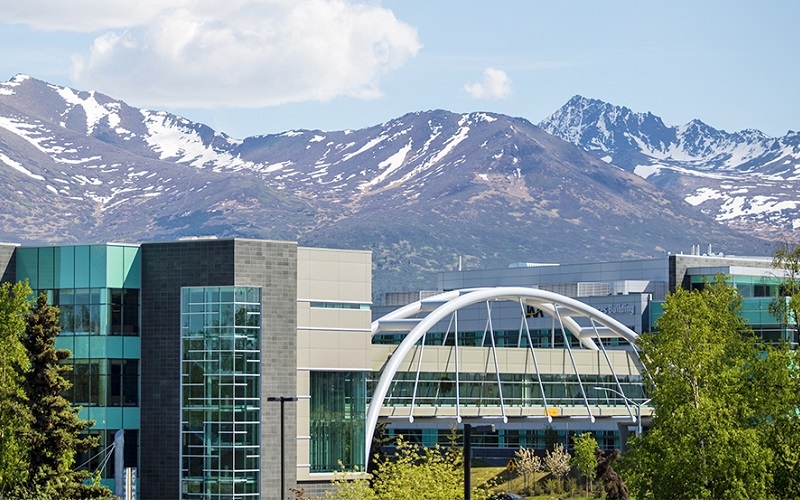 UAA comes with a special program that combines both its welding training and non-destructive testing training. This is something not quite familiar to us when it comes to welding schools.
What this does is it widens your expertise and knowledge in the welding field that will exhibit in your works. Being right in the countryside, the campus is quite huge and will definitely put a positive impact on you.
Place: Anchorage, AK
Official Website: https://www.uaa.alaska.edu/
Contact: 907-786-1800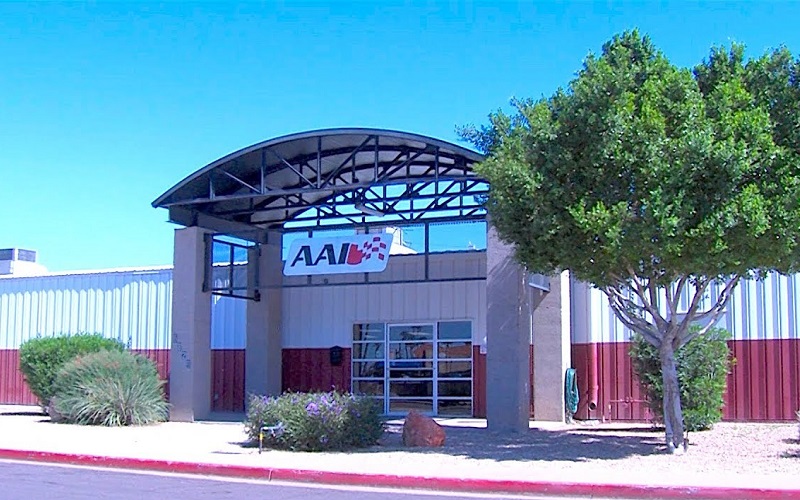 As you can assume from the name of this institute, the Arizona Automotive Institute offers welding training programs that are focused on the automotive welding industry. So, yes, you will get the basic training from the institute, for sure, but you can achieve expertise in the automotive area.
The duration of the course is 40 weeks, which is pretty impressive. During this long time, you will get to know the ins and outs of welding quite comprehensively.
Place: Glendale, AZ
Official Website: http://www.aai.edu/
Contact:  888-419-9440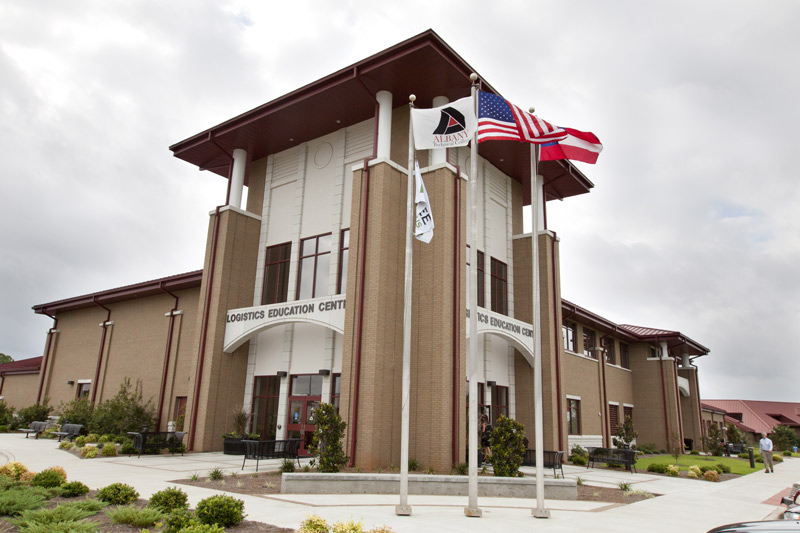 Interestingly, Albany Technical College comes with a total comprehensive welding course that includes basic modules like Basic English. Again, it has a few other courses related to Interpersonal relationships.
So, as you can get, the sole purpose of the course curriculum is to prepare a person not just as a welder, but also as a total professional. It focuses on developing many different skills as you get into school. All these skill trainings are mandatory and lasts up to 56 hours before you even enter the actual welding course.
That being said, if you are really in a hurry to learn welding techniques or not interested in pursuing welding as a long-term carrier, then you should definitely think twice before admitting to this college. Otherwise, it's one of the best you can get.
Place: Albany, Georgia
Official Website: http://www.albanytech.edu/
Contact: 229-430-3500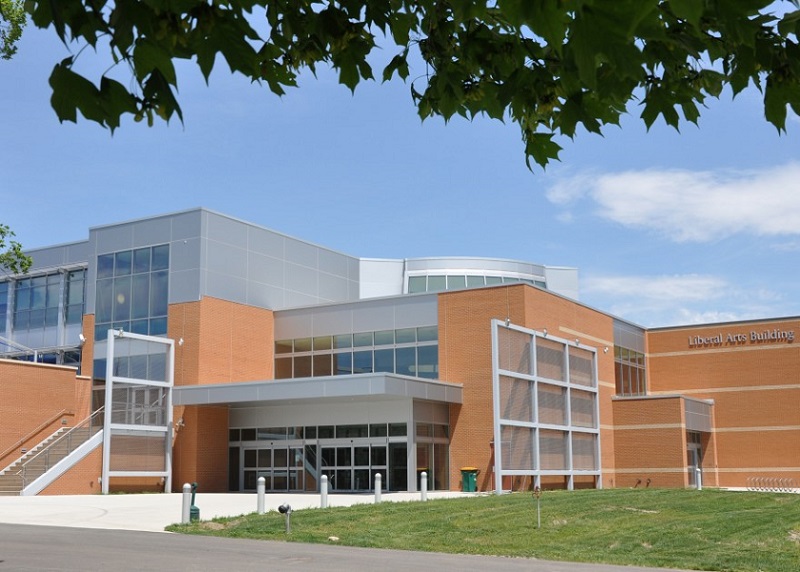 Southwestern Illinois College has a number of courses to offer in welding. From basic to advance, you can choose the right course that matches your needs. Moreover, the college also offers specialized welding courses, for example, pipe welding. It doesn't matter if you are a newbie in the welding zone who just needs to get started or an expert who needs to polish his/her skills a bit; the SIC is a good place to learn from.
The courses here are designed by credit hours, so you can easily pick up what course to do when. Meaning, you can easily customize your course duration and cost. No matter what order or duration you are following, you will always get certified.
Place: Belleville, Illinois
Official Website: http://www.swic.edu/
Contact: 618-235-2700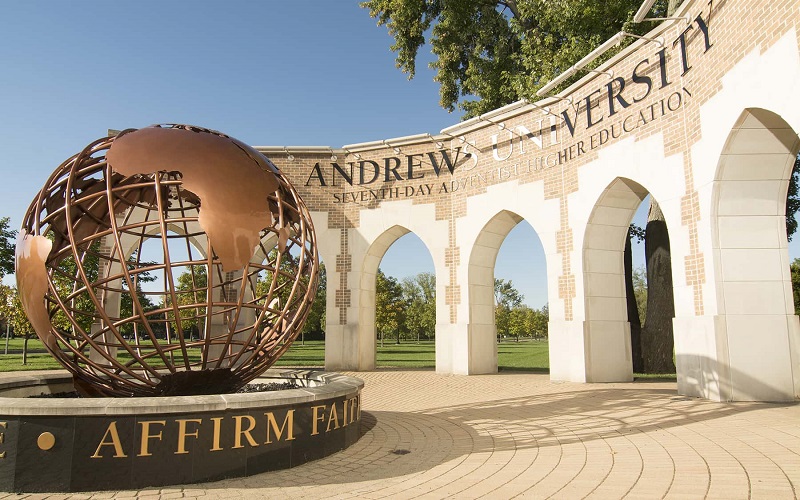 In case you have any relation or interest in aviation welding, Andrews University is going to be a very good choice for you. It offers welding as a part of its aviation track training. So, it's not a separate course. Plus, the course is pretty rigorous and lengthy but specialized. However, as we said, if aviation welding is your thing, there's not much alternative to this one.
One big issue is that unless you are Seventh Day Adventists, you can't get admitted into the school.
Place: Berrien Springs, MI
Official Website: https://www.andrews.edu/
Contact: 1-888-272-3809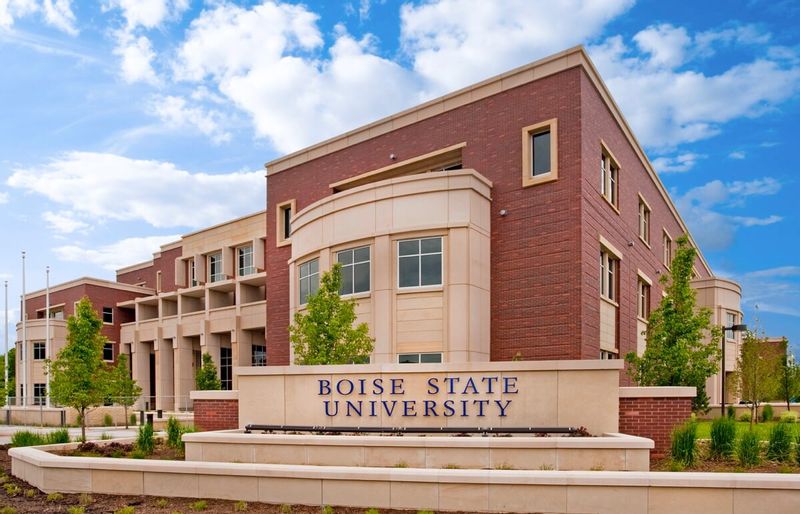 Offered as a part of the 'Assembled Form' course of Art, Boise State University conducts the welding course for artist welders. It's a part of the welding training that you need to apply while crafting sculptures. Again, it's a great place to learn TIG welding, as well.

So, if you are more into art and craft while maintaining your welder identity, this course should be an ideal choice for you. 
Place: Boise, ID
Official Website: http://www.boisestate.edu/
Contact: 208-426-1000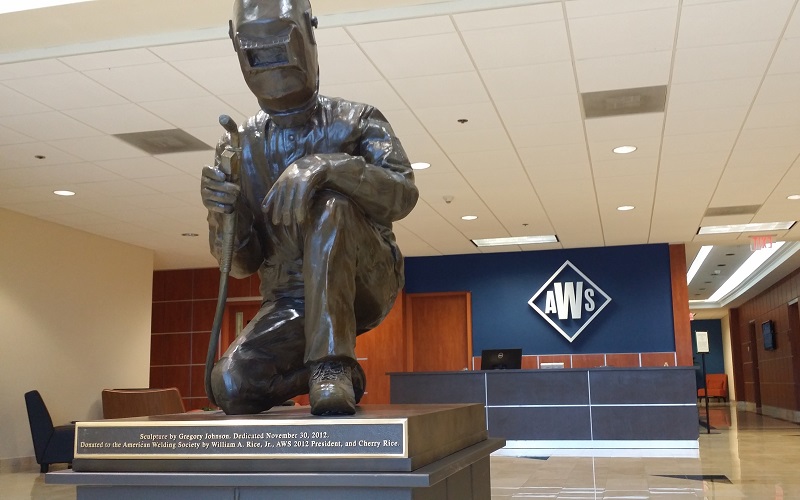 The American Welding Society also offers some of the crucial welding courses you need. You can attend their courses, conferences, and other training methods via online and offline strings. However, you have to have a membership that can cost from $350 to $470. Still, it's worth it. 
Place: Miami, FL
Official Website: http://www.aws.org/
Contact: 800-443-9353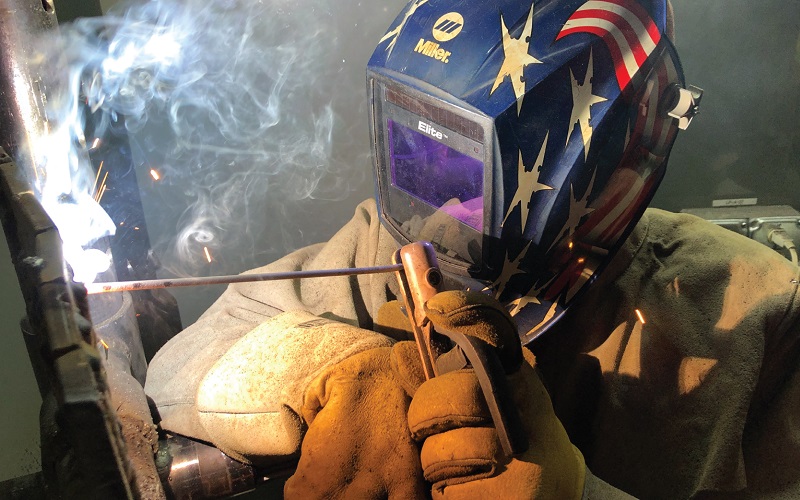 Elite Welding Academy offers only one course. It's on Pipe welding and Structural Welding. It's a pretty much practical one that can prepare you for a job right after you finish it. It will take around 6 months to finish. That will claim 40 hours in a week. So, yes, it's a rigorous course.
Alternatively, you can adopt the night classes, as well, which may take 1000 hours! It's better for you if you are engaged in a job right now. Again, with the length of the course, the cost may vary. So, you better keep that in mind.
Place: Cincinnati, OH
Official Website: http://www.eliteweldingacademy.com/
Contact: 1-888-272-3809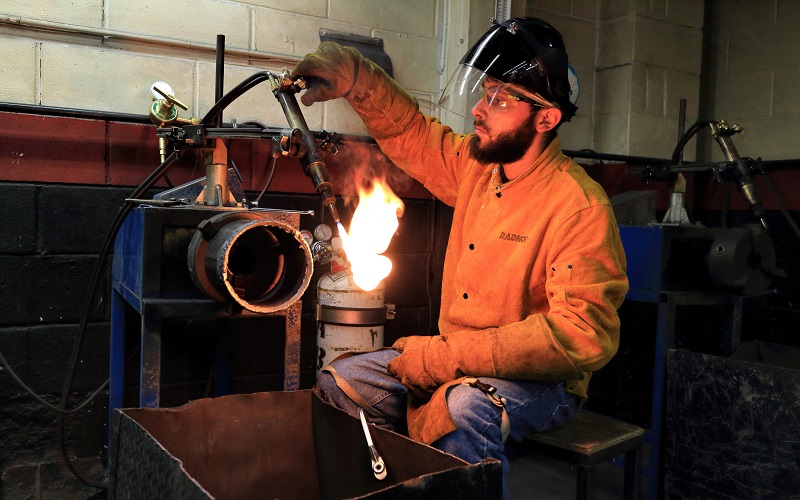 And the final one is located in the New York area – the Modern Welding School. It offers certificate courses for both professionals and hobbyist welders. Although professionals may not find it has much to offer, novices will find it really beneficial.
The part-time course will need 45 weeks to finish and will cost you around $14,000. Again, the full-time course will take 900 hours to finish and will cost around $18,000. Apart from that, it also offers a hobby-welding course of 6-hour period that costs only $200.
Place: Schenectady, NY
Official Website: http://modernwelding.com/
Contact:  518-374-1216
Frequently Asked Questions 
Although there are lots of queries prevailing among welders regarding welding schools and certificates, we are attempting to answer a few in this article. Follow the following section for some of the frequently asked questions answered. 
Q1.  What type of certifications are received at the completion of these courses?
Ans. After successful completion, the welding schools will provide you a certificate that is recognized by the American Welding Society, commonly known as AWS. Again, a number of certificates are considered diplomas that allow you to sit for a certification exam under AWS. 
Q2. Are there any prerequisites to take a welding training program?
Ans. Although we generally stated that the prerequisites are usually not that rigid, you need to contact the schools before you apply to know the requirements. That means some of the schools may have more requirements than others. 
Q3. What factors are most important in choosing the best welding school?
Ans. Apart from the fact that the school has the right expertise and trainers to train you the specifics of welding, there is more to look for. For example, as we have mentioned earlier, you can choose a specific field in the welding.
So, that leads you to the fact that you need to make sure that the school provides training in that specific field or has all the equipment needed to train you in that field. 
Q4. Does the job placement percentage of a certain welding school matter?
Ans. This goes beyond saying. The more reputed a welding school is, the better it is to choose it. That's because if the school has a good record of job placement, employers will always have a positive preconceived notion that the graduates from that school are qualified. So, you can get some extra steps of a leap, given that you are actually qualified. 
Q5. How long does it take to become a professional welder?
Ans. If you are looking for a professional certificate, it may take you from 6 months to a year. However, if you want to become a professional welder in your field, it may need years of practice and real-time experience, as well. 
Q6. Do I need a welding certification to get started?
Ans. Ideally, you don't need a welding certificate to start welding. For most cases, welders work in the welding sector and get certified along the way.
However, if you are totally amateur and new to the field, a certificate will give you a little advantage to start it off. This will testify that you are well-versed in theoretical knowledge, as well as practical knowledge to some extent. 
Q7. Is the welding profession in high demand?
Ans. According to the Statistical Office of Labor in the US and the American Welding Society, the welding profession is on the rise. It is one of the most popular careers in the USA. 
Q8. How much does a welder earn on average?
Ans. From a recent study conducted in 2019, welders earn around $40,000 every year. Converted to an hourly rate, it should be around $20 per hour.  
Final Words 
It truly doesn't matter if you're certified by any welding school if you need to succeed in a career in welding. However, a welding certificate will definitely make it way easier for you to step up in your career, for sure. So, yes, if you can get yourself into one of the best welding schools in the US, it's definitely going to make your career in welding a lot smoother.

So, try your luck from any of the schools we have mentioned here to make it up to the top of your career! We wish you good luck!