Metal lathes need no introduction if you have been shaping metal and wood as your profession. However, what needs some explanation is when you want to buy the best metal lathe from any place.
Given the massive size of the product and how expensive it can be, we understand that you would need solid information before any purchase. So, we have decided to try these products for ourselves and see which ones give the best results!
Not only that, but we have also spent considerable time researching suitable alternatives to really expensive machines as well. So, if you do not have the time to research for yourself, take our word for it, and jump straight into this review.
Benefits of Metal Lathe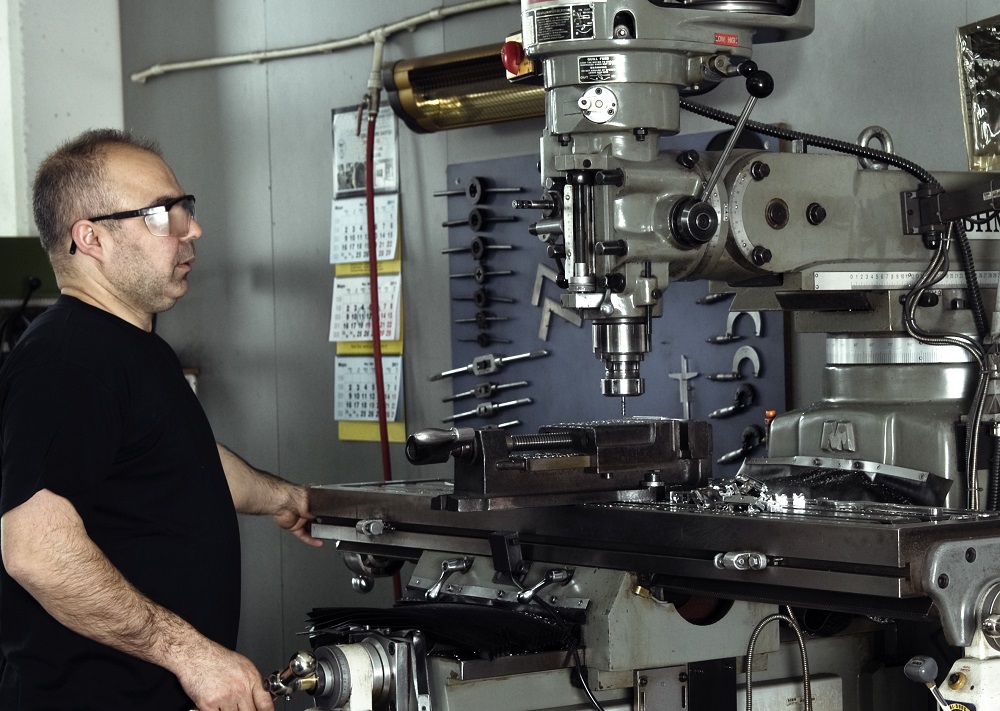 Metal lathes are extraordinary tools if you have not figured it out yourself. Albeit the tool is not the first choice for many professionals, it is steadily gaining more popularity. So, here we will talk in brief about the various advantages of a metal lathe.
Precision
There is no guessing game with this machine. You learn the way it moves, and you start working, and the outcome will be exactly how you envisioned it. Users can work with the smallest items such as jewelry and larger metal slabs as well, and the accuracy will always be spot-on.
Speed
The best part about metal lathes is they can work with multiple speed settings. So users have full freedom over how fast they want the tool to be based on the object they are working with.
For example, you can bump the speed from 100 rpm all the way to 1200 Rpm, provided that your model can support the limit.
Versatile
Did you know that you can even work with wood on this baby? Yes, you can, which means you will not have to purchase a wood lathe for other purposes. Besides that, if you are willing to shell some coins, you can get additional features that make the work much easier.
Maintenance
Given the look of the device, many would assume that it is a pain to clean. But that is not the case. With regular monitoring and proper lubrication, the lathe should last for a long time and be your humble servant.
Best Metal Lathe Reviews
Shaping and working with metal is almost impossible without a good-quality lathe, and our recommendations are certainly worth your time. So, check them out!
The reason why this product has stolen our hearts is its little mini size. Many people have a small studio and want to save space. For such professionals, this is the perfect metal lathe that is small in size but has mighty power.
To give you an idea of exactly how compact it is, it weighs about 101 pounds and is 7″ x 14″. The industry-grade aluminum causes the item to be so lightweight. Besides that, it is also wear-resistant because of the full-length flash guards that protect the machine from possible sparks.
It might be mini, but it still features a 550 watts DC motor. Since it is a DC motor, users can apply the product for activities such as precision parts carving, modeling, and sample processing. All these activities are possible, thanks to the quick change tool system.
You can apply different positions for face cutting, internal cutting, or bevel cutting using the smart Professional cross slide system. The blades can move freely along with the feed rod and have a 16 TPI lead screw that is also reversible. Thus, users can drill, thread, turn, and do much more with relative ease.
Furthermore, the tool offers both forward and reverse speed, and you can practically work with infinite speed settings as it has a range from 50 to 2500 Rpm. Additionally, you can also choose to work manually with the help of the auto-feed rate. Users can perform all of these with the highest accuracy as well.
It has a unique system that has three self-centering jaws. Within the system, the spindle has tapered bearings and functions within .01 mm accuracy. Moreover, it also has a tool post that goes four ways. As a result, adjusting the angles and controlling the metal becomes super easy.
Pros
Mini size
Infinite speed range
Offers high-level accuracy
Lightweight aluminum body
Has splash guards
Cons
Motor power might die quickly
Another product that we cannot stop recommending is Shop Fox. It is absolutely amazing, with tons of features and usability that will help professionals get their work done smoothly and conveniently.
One of the features that stood out to us is the feed system which users can operate based on their comfort level. Do you want to control manually? Sure, go ahead, buddy. Comfortable with automated feed clutch? The product has that option as well. Meanwhile, it also has a hand-wheel that makes shifting left and right very easy.
Additionally, all the controls for operating the machine are located neatly on a panel. The assortment of knobs and speed dials should tell you how you can use this item. Speaking of speed, this can run up to 2000 Rpm, allowing you to work with the toughest metal.
Moreover, it supports variable speed, and you can start from 100 Rpm to 2000 units. Along with speed, you can also work with precision as it has a jaw-chuck of 3-inch, along with two types of taper; spindle and tailstock.
All these features allow the users to work with accuracy. It also comes with a thread range of 5-inch, and users can cut threads of 16 to 24 units per inch. So, your work should be done fairly quickly with one of these tools.
Finally, this is also a compact tool and will not weigh more than 71 pounds. The manufacturers even took small things such as oil spillage into the matter and added a small oil holding cup. You will also get double-ended wrenches and a useful socket to finish the tasks.
Pros
Supports manual and automated operations
Very convenient size
Comes with an oil holder
Compact and portable
Variable speed
Cons
When it comes to tools like metal lathes, you would want to ensure safety and convenience as much as possible. As the process is quite tricky, you do not want to worry about the aforementioned things. In our books, this product by Mophorn takes care of these things.
A small but unique feature is the small bendable lamp on top of the machine. Thus, if you need to shine a light on a tricky portion, the product will have your back. Other simple but important safety features include a spark resisting guard and a DC motor.
The motor generates about 550 watts of power, but direct current makes it possible for users to perform various tasks. Moreover, it has a tool post that has a quick changing mechanism. That means users will be able to change the angles and adjust the feed to perform various cuts and do sample and modeling as well.
Along with that, the three jaws perfectly meet in the middle with its self-centering system that helps cylindrical materials to be steady while you work with them. Besides that, the .01 mm spindle accuracy makes sure that users can operate with maximum precision.
That feature comes very handily when you need to shape with a rate that goes as high as 2500 Rpm. Yes, that is the maximum speed this machine can create with the 550-watt motor. However, you can adjust the speed anywhere between the range of 50 to 2500 Rpm.
Moreover, users can shift between manual settings and automatic processing with the push of buttons. Of course, such tools need some learning curve, but this particular model is quite user-friendly.
Pros
Offers excellent accuracy
Helps with cylindrical items
550-watt motor
Variable speed with nylon gear
Versatile usage
Cons
Metal is one of the strongest elements, so it is a no-brainer that any machine that claims to shape metal parts needs to be extremely robust. And the part that powers the entire tool is a motor, which BestEquip took extra care of!
This motor offers the most output in our experience thus far. It is a 720-watt motor that can work with incredible speed to give the metal any shape you want. As for the speed, you can totally control it as per your need. But you should know that you can go as high as 2250 Rpm.
But the cool part is that users can start from 0 rpm allowing maximum flexibility and letting you work on the smallest pieces of metal — no wonder you can achieve so many tasks such as internal cutting, bevel cutting, and even face cutting. However, the quick-change tool also plays a role in that.
It allows users to adjust the angles and compound rest with ease and thus enables smooth cutting. The chuck on this machine has four jaws, meaning you can get absolutely accurate cuts, and it even has a neat LED system that displays the exact speed you are working with.
Additional safety features are also included in the machine. Such as the spindle rotation can take place both clockwise and anti-clockwise. Thus, the chance of jamming is minimum. Moreover, it also has a guard to prevent backsplash.
It also falls in the category of mini metal lathes and has a dimension of 8 X 16 inches. Additionally, the device has a stainless steel finish that should protect the exterior and the interior from rust-formation. Finally, users will also get a tool storage box and an oil can.
Pros
Power motor
Variable speed ranged from 0-2250 Rpm
Has a speed displaying LED system
Clockwise and anti-clockwise spindle rotation
Has different safety features
Cons
Wrenches can come in wrong sizes
Finally, we bring you another product from Mophorn to finish our review section. I know it seems like we are a fanatic of this brand, but when the products are so good, how can you resist yourself? Similarly, this 8×16" lathe is worth the shot.
It has a high-performing 750-watt motor that promises to offer more torque, which does more for you than giving faster output. This feature can improve the lifespan of the machine significantly as it needs to work less vigorously. But that does not mean you cannot use the device intensely.
In fact, quite the opposite fact is that this machine makes things even easier. It does not even need any carbon replacement any longer. Besides that, the chuck with four jaws perfectly meeting at the center takes away all worries of ill-shaping and lack of precision.
The large swing over the bed, along with a taper tailstock, also ensures that the spindle works accordingly. Besides, the lathe is more versatile than meets the eye. You can use it for turning thread, taper turning, along with the traditional metal lathe functions.
Along with high torque, it also works with massive speed limits ranging up to 2500 rpm. However, the speed can always be manageable as users can control the setting and choose any limit between 50 rpm to the highest possible setting.
Furthermore, this mini lathe is also extremely durable as it is wear-resistant and has features like flash guards to protect the surface from scorching. The control panel is fairly user-friendly, and it also comes with a handy toolbox.
Pros
Improves torque output by a lot
Does not need any carbon replacement
Mini size but powerful 750-watt motor
Can function at high speed
Comes with different useful accessories
Cons
Setting up the product might take some time
Things to Consider Before Buying Metal Lathe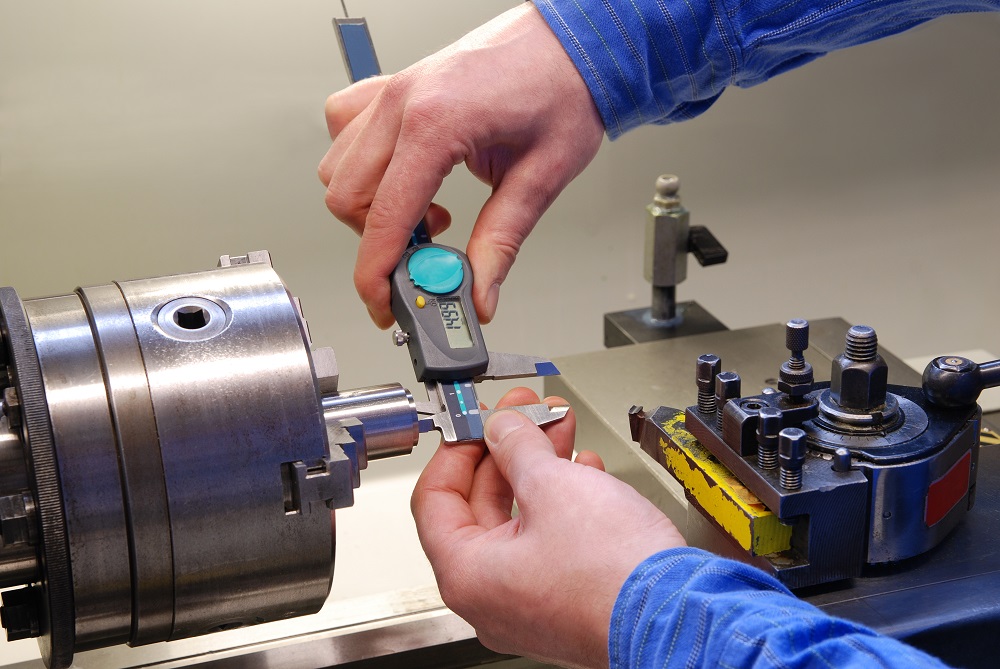 It is better to be safe than sorry after you make such an expensive purchase. Moreover, since these metal lathes can be so different, you ought to know which model will be suitable for your line of work.
Hence, we have taken our time to figure some factors that will help you make a more informed decision. After all, we want to make that money count!
Usability
The first and foremost thing you have to consider is your skillset when it comes to such products. These can have a wide range of features that can easily boggle a beginner. But at the same time, you do not want to purchase a beginner-friendly option and limit yourself.
Thus, knowing the middle ground is crucial. For example, whether you are a beginner or a professional, having a well-thought-out control panel will make everything very easy for users. Additionally, elements like a larger swing over the bed or a more accurate spindle will certainly improve your metal shaping game.
Cost
Another important deciding factor will be the cost. Do not always think that the most expensive lathe will also be the best one. You have to approach the decision based on what features you need in a lathe. If having a 3-jaw chuck works for you, then there is no need to spend more money for a better chuck.
Moreover, factors such as wear-resistance and durability will also have an effect on the price of the machine. Another tip we can give is to look for these devices based on models. For example, garage models or personal use products will typically be less expensive as opposed to industrial models.
Size
So far in this article, we have mostly tackled lathes that are small and compact in size. But you should also know that there are such devices in more substantial sizes as well. That also means larger models will come with a lot of features. However, smaller-sized ones will get the job done regardless.
Work Station
The reason why you also need to consider the size of the lathe is because of your workstation. Assuming you have many metal pieces hanging around and other tools in your studio, you need to make room for this lathe as well. Now, if you have a space constraint, you cannot splurge on the size.
Thus, taking into consideration the size is important. Moreover, it is not a product that needs to be portable while you work. And it also has to be connected to the power source for the entirety of the work time. As a result, placing it near a socket will also matter.
Power
The power of each lathe will depend directly on the size of the product. It is a no-brainer that an industrial-grade machine will work with much more force than a mini lathe. However, that does not mean you need to overindulge. Check the metal pieces you usually work with and figure out the strength needed to shape that object.
Depending on that, users should settle for a motor. Typically a mini lathe will have a 550 to 750 watt motor that can perform a satisfactory job.
Speed
We will say this right off the bat, having a lathe that offers variable speed is a must! No argument here.
You do not want to get a product and be limited to using only one speed. That will not only affect how much time you spend working, but it will also affect the process. For example, a thick slab of metal will simply not budge if the speed is not high; thus, you would need to amp the speed eventually.
Usually, the speed starts at 50 rpm and can have various limits based on the brand. Some models, such as our 3rd recommendation from BestEquip, can even start from 0 rpm.
Versatile
A good feature of any lathe would be to let users perform several tasks with one product. Of course, if you have variable speed, that option is open. But other features such as a quick change tool post can let anyone conquer face, bevel, and internal cutting. Similarly, a versatile model can also tune differently.
However, all of that will be possible if you have the freedom to adjust the angles. Sometimes, some of the products even offer both manual and automated performance.
Accessories
Lastly, check for handy accessories. It might not look like much, but small features can make the process more comfortable. Such as the addition of a small lamp will help you get better visuals, and the splash guard can protect the workstation. Some brands even offer toolboxes for storing small parts.
Metal Lathe Features Explained
Tools like these have several parts, and we understand if you need a refresher about each segment from time to time. Moreover, beginners can get a basic idea about the process from this guide. Of course, the experience will differ based on different models, but this guide can at least be a start.
Motor
Just like any other machine, a lathe also needs a motor to generate power. Typically the best kinds are those that have an electrical system. So, it becomes easy to plug the machine and get a continuous source of energy.
The more wattage the motor will generate, the more power you will get. Sometimes, some motors work with DC current that offers users a broader scope of work.
Spindle
The spindle is where users will get the chance to play at different speeds. So, of course, it has to be of top-notch quality and should have infinite limits. Now, how many variables each lathe will have will depend on the brand, but 50 to 1200 Rpm will be enough for general use.
But you will get more speed than that as even the mini-lathes have a limit that ranges to 2500 Rpms generally. Another thing to understand is the accuracy and how much mm it operates. That will greatly improve your confidence.
Centers
Knowing the different sizes of the tailstocks and spindle bearings will affect how much you can manipulate the shape. Often going low on the morse taper might make it difficult for users. Besides that, self-centering chucks also help with improving precision.
Slides
Generally, you will find two slides that enable different activities as a compound slide will allow users to process angles and turn different tapers without needing to rotate the headstock. This allows greater flexibility. There is also another component called cross slide that helps the tool to move forward and backward with relative ease.
Headstock Bearing
This part has a strong connection to the spindle speed, which is why you need to consider its maintenance. Now, why are we talking about maintenance? That is because headstocks either use balls or taper rollers and plain bearings, and one of them is significantly easier to replace.
However, that does not mean either performs poorly. But if you think your need to use the lathe excessively, thus wearing the headstock, consider getting the taper roller bearings as changing them is way easier.
Cutting
Of course, the lathe can perform more than one activity, and among them, bevel cutting, face cutting, and screw cutting are the more general functions that users can carry out.
However, to accomplish those, you should ensure that the lathe is flexible enough and lets you adjust angles. If you can work manually and set the automatic mode whenever you need, then that is an added advantage.
Control Panel
Every lathe will have a control panel, and it is essential that you can be accustomed to it. You do not want to be searching for buttons mid-operation and cause accidents.
However, the design of the panel depends on the brands, and they should make it user-friendly and easy to read. For example, some displays have LED settings for showing the speed and clear letters. Besides that, the buttons should be large enough to differentiate.
Tool Holder
This is a part where you need to decide whether you want to spend some extra cash or not. Typically lathes come in a single tool post or a 4-way tool post.
What the four-way tool post basically does is assist in quick-changes, thus making the machine more flexible. But that would cost some more money. However, a single tool post is perfectly adequate for general use.
Accessories
The accessories do not play many roles in the actual processing, but they definitely help in making the task more manageable. For example, if there is an oil holder built-in the tool, then it will always be within your reach. Similarly, the addition of lamps will help you see better.
Frequently Asked Questions
Is working with metal lathes dangerous?
Metal lathes are not as popular as other metal tools such as saws and jointers. However, they are not dangerous provided that you know how to use the machine and take necessary precautions.
So, make sure you take the time to read the instruction manual properly, and if needed, watch YouTube videos for a visual guide. Besides that, never forget safety gear.
What oil does a metal lathe need?
Gear oils, especially the non-detergent ones, should work perfectly fine for such machines, but check the viscosity requirement as per your model before you use any fuel or oil.
Should I wear gloves while working with metal lathes?
No, you should not be wearing gloves while working with such tools and should also avoid loose clothes. Tie your hair and cover it and stand erect while working.
How can I take care of my metal lathe?
A simple way to take care of the machine is to keep dusting and lubricating. There are various parts inside the lathe that are constantly rubbing against each other, and proper lubrication will restrict unnecessary friction. Always check for rust formation and regularly replace damaged parts.
Do metal lathes operate with variable speed?
Yes, almost all the newer models have variable speed to make the machine more versatile.
Are mini lathes less powerful?
Well, compared to industrial-grade ones or even commercial ones, a mini model will be less powerful. But the motor still generates significant power (about 550 to 750 watt) that can accomplish tasks like sample processing and bevel cutting. So, the mini models are suitable for intermediary use without any doubt.
Can I work with wood in a metal lathe?
Yes, if you are familiar with a wood lathe and know your way around the machine, then you can absolutely use a metal lathe for shaping wood.
Final Words
Now you are fully prepared for working with any metal lathe you want, provided that you went through the entire article (if you did not, hurry back because we covered very important topics!) And if you are a beginner, then we are confident that you finally found the best metal lathe for your liking. So stay safe and shape away!